Eye-tracking uses neuroscience to analyze our attention on ads.
Immersion leverages that attention to
predict the future.
Immersion's platform is scalable and nimble. You can use it to measure your experiences and content OR you can combine it with your eye-tracking measurements to increase the power of your data.
At Immersion, we want the transformative power of neuroscience at the fingertips of every marketer. So we made it affordable. We made it fast. We made it something that every marketer can do themselves.
The more we can measure - the better we can make it.
EASY, REAL-WORLD MEASUREMENTS
With Immersion - you measure any-size audience using smartwatches they already wear in a comfortable environment of their choosing - with no negative impact on the results.
Since eye-tracking requires specific environments to measure attention to content, Immersion is the perfect companion in your neuromarketing stack!
With Immersion, you can supplement your eye-tracking data with data sets that eliminate variables created in these uber-specific environment requirements.
Use Immersion on its own to understand what moments in your content and experiences create connection that will drive future action. Or combine with eye-tracking to understand where consumers are looking AND how and when it captivates their brains.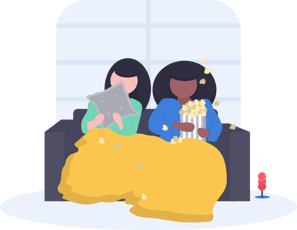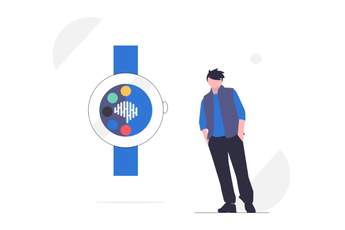 FORTIFY YOUR RESULTS
Eye-tracking identifies specific areas of interest (AOIs) and then aggregates data from different consumers across these AOIs. With eye-tracking, you understand what your audience is looking at moment-by-moment.
What you don't always know? How what they're looking at impacts their brain.
They could be looking at the screen, but entirely tuned out.
Immersion measures emotional connection moment-by-moment. So you understand which moments spike your audience's connection.
By combining Immersion measurements with eye-tracking, you get a data set that tracks what your audience is attending to AND how much they resonate with the content.
Eye-tracking requires a trained professional to interpret the data and send you the results, which can take weeks. Immersion instantly provides real-time results on a graphic dashboard that aligns your data to specific content or agenda points. Second-by-second, you understand your audience's connection to your content. When the experience is complete, you can easily scroll to high or low immersion moments in the graph to see how your content performed.
Use Immersion on it's own to understand your content's connection to your audience in real-time or combine with eye-tracking for a robust understanding of how your content will drive action.
NO WAITING &
NO EXPERTS NEEDED
Immersion is usable by anyone with an internet connection! Our graphs display real-time data through our website that is easily interpreted by any member of your team. Our reports are exportable to PDF and PPT. Immersion auto-generates post-experience shareable links showcasing your dynamic data so you can communicate results with your team within moments of completing the experience!
So, while you may need vendors or expects to analyze you eye-tracking data, Immersion is a great supplement for any member of your team to understand your data quickly and easily while you aggregate eye-tracking results.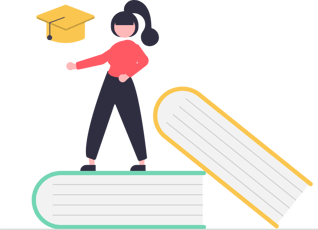 And what does Immersion's easy-to-get, inexpensive and real-time data tell you?
With eye-tracking, you will learn which parts of your content the audience paid attention to. But you cannot know whether those elements had a positive or negative impact on the consumer. And, most importantly, you cannot know whether that attention will drive action.
By using Immersion or adding to your eye-tracking data, you can understand both.
With Immersion, you are measuring a specific cocktail of neurochemicals in real-time that show you when your audience is more likely to remember and act on your content.
With Immersion, you have immediately actionable results to improve low moments or shift important information to moments of high immersion. You can confidently move the needle on consumer action to engage with your brand without second guessing the meaning or accuracy of your data.