Live events are back!
And they're more important than ever.
As we reenter the world, people are craving more authentic, more immersive experiences.
People are putting on real pants!
They are actually venturing out of their homes!
Let's make their experiences worth it.
MAKE IT MEMORABLE
Immersion is a state of emotional resonance and attention that happens when people are highly connected to the experience. High levels of immersion are correlated with higher recall of their experience 3-6 months after the event.
Evaluating the real-time Immersion of your audience helps you highlight the essential information at the right time and predict outcomes with confidence.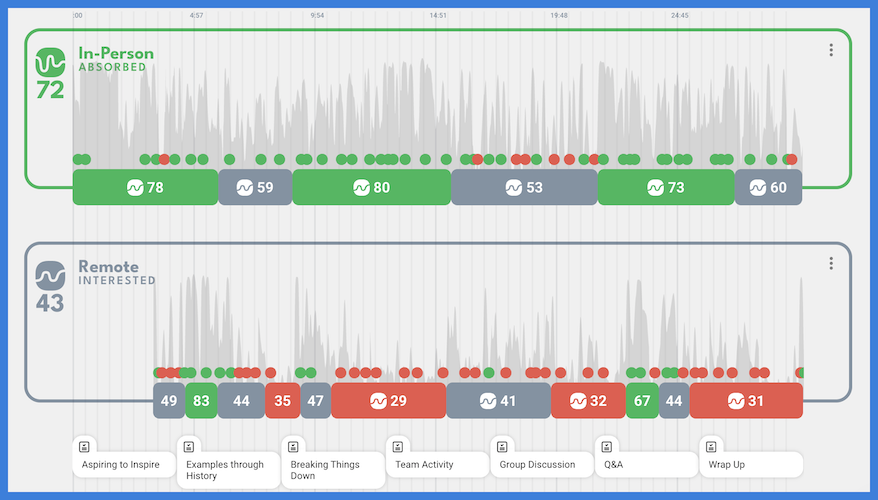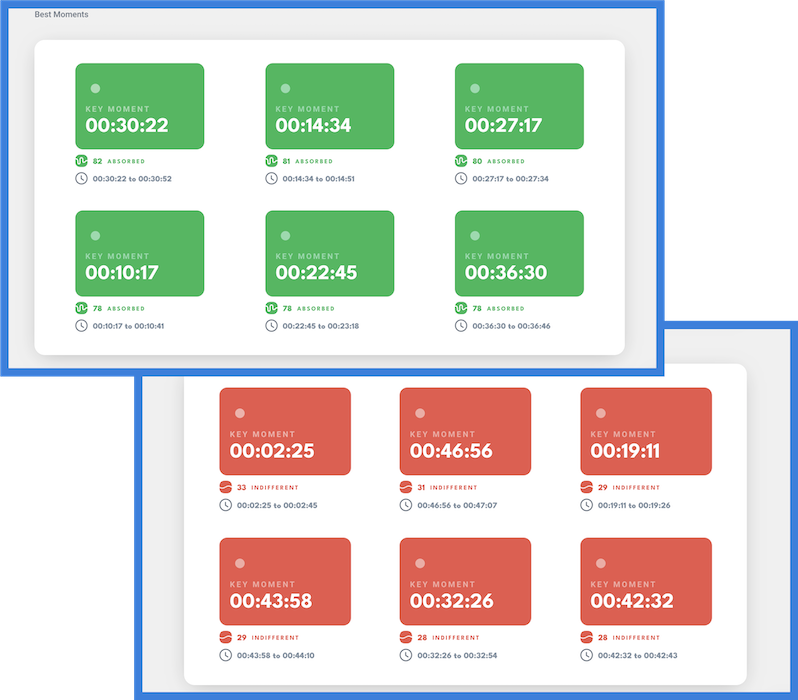 MAXIMIZE EACH MOMENT
Identify high and low points in each live experience so you can pinpoint the aspects of the event to leverage and those that need improvement.
Make the most of the best
Understand your best moments to know when and where to encourage additional action, share important information, and drive future engagement.
Improve the worst
Understand the least immersive moments to adjust in real-time or make iterative changes to improve future events.
CREATE AGILE EVENTS
BUILD. MEASURE. LEARN. Measuring each aspect of your event in real-time allows you to improve your event in real-time, as it is happening. Once the curtains have closed, you can learn even more by syncing a video of the content post-event so you can see, moment by moment, what works with your audience and what needs to be improved. Using Immersion allows you to evolve as an experience creator and iterate to maximize immersive moments and drive action from your audience.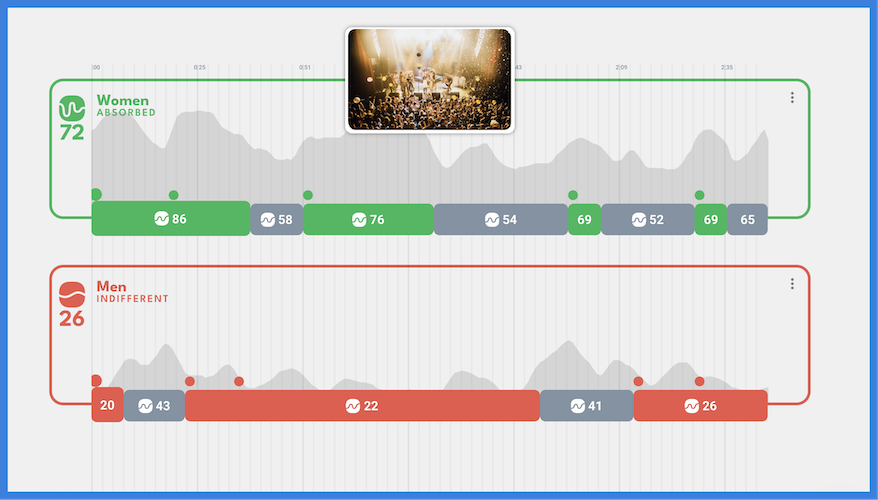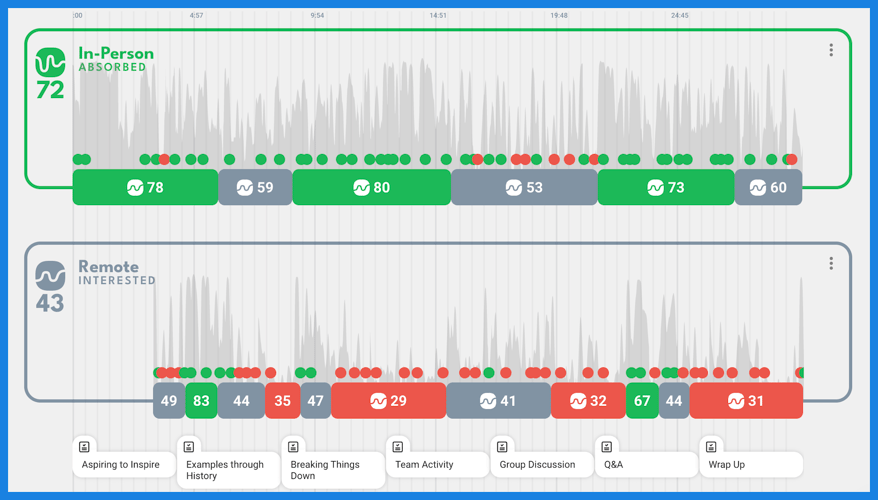 OPTIMIZE FOR YOUR AUDIENCE
Measure Immersion for 1 to 1,000 people all at the same time as they experience an event. Easily identify your superfans and those who have tuned-out of the event all together. With Immersion, you can see exactly the break down of your brand evangelists and those who are frustrated. You can even tag participants with demographic data to deepen your understanding and predict future behaviors.
MEASURE WHAT MATTERS.
WHEN IT MATTERS.
LIVE EXPERIENCES
NEED LIVE DATA.
Tired of post-event surveys where attendees tell you what temperature the room should be or which concession stand was best? Get actionable measurements to achieve desired outcomes. Optimize the essentials, like point of sale or branding, while ensuring your audience is having the time of their lives.
You'll be in very good company...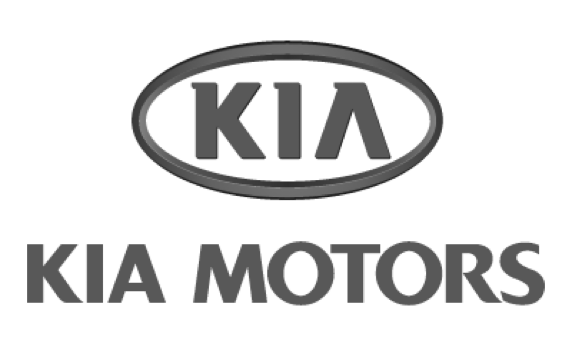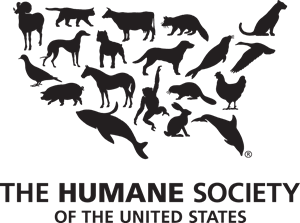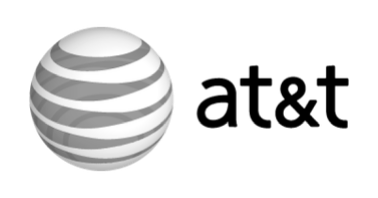 "The insights we're gaining with Immersion are helping us create more engaging and ultimately more effective learning experiences for our people."
Bob Gerard
Accenture