BUILD BETTER
APPS., TECH., PRODUCTS.
Embed neurological insights to measure what your users love and capture what captivates their minds.
0.7
Correlation between high Immersion and information recall.
10X
Higher certainty in product, innovation, and marketing decisions.
83%
Accuracy in predictions of future behavior based on Immersion levels.


Capture what captivates your audience
Identify the most engaging element of your product based on neurological signals of your users during live trial of your product.
Measure when your users tune out and your product is not resonating. Use this neurologic data that moves beyond biases to pinpoint pain points, engage your audience, and personalize your offering.

Easily identify opportunities to improve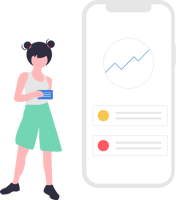 Generate additional revenues and build better products
The prediction capability of the Immersion platform provides insights and opportunities to innovate and upsell to the right audience at exactly the right time.
Build tech so smart,
it feels like magic.
(but, let's be clear, it's not magic, it's science - glorious, nerdy, world-changing science.)
Our partners use the embedded neurological insights to make their product shine. Use case range from gaming to wellness. Supporting mothers so they can enjoy the time with their newborn. Helping high performing consultants learn faster and deeper. Making sure sports coaches provide a safe environment or pro-golfers to be laser focused when entering the tee box.
Learning
Increase recall and provide a safe learning environment
Content measurement and optimization
Environmental readiness
Immersive learning
Gaming
Build games that are immersive and responsive
Identify high and low points
Personalize with neurological insights
Real-time measurement
Wellbeing
Expand into the emotional realm of wellbeing
Measure joy
Capture emotions & moments
Keep a mental journal
Experience
Quantify the users' emotional response to your experiences
Identify high and low points
Optimize target segments
Non-intrusive, accurate measurements
Contact our team to chat products, solutions, and APIs.